Client: 
Sailor Jerry Rum

Project: 
Site Redesign
I redesigned the Sailor Jerry Rum website to better present their editorial content while intergrating social media prominently into each page's structure.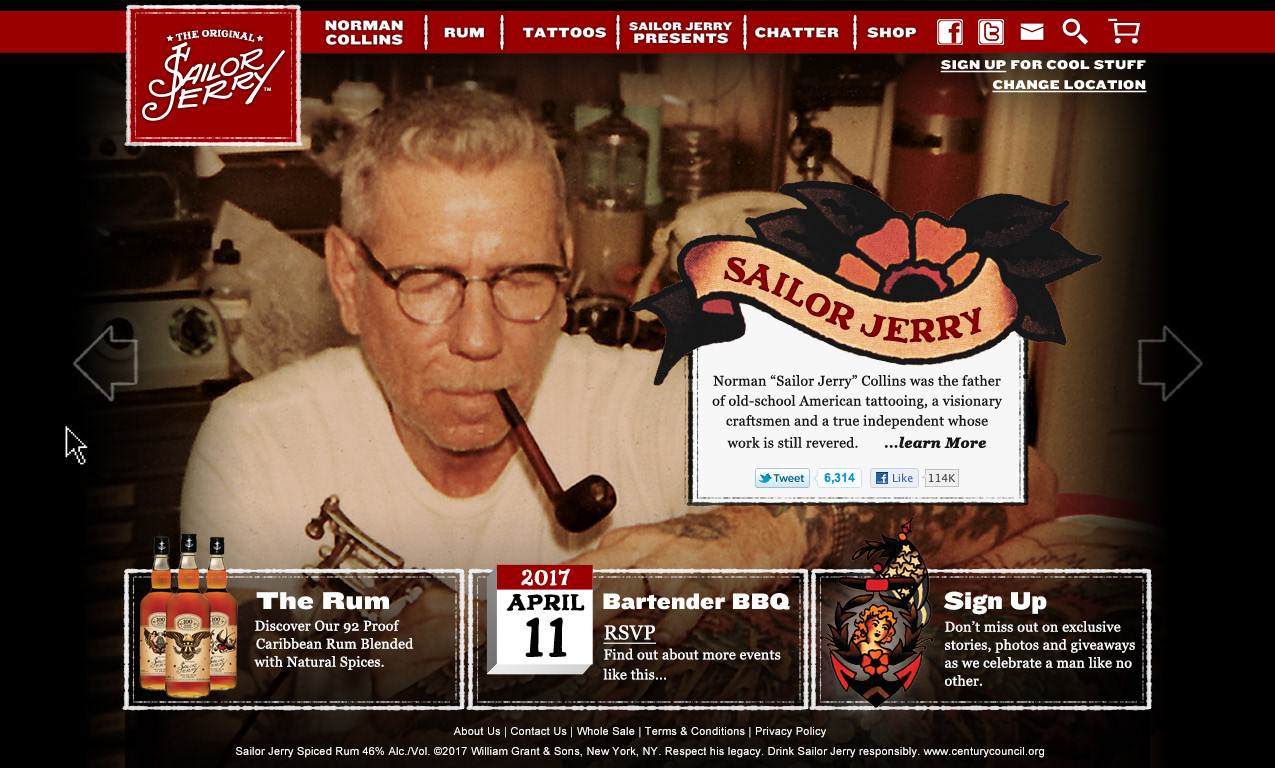 Client: 
Dick's Sporting Goods

Project: 
Fathers Day Sweepstakes Site
I designed a website for DSG customers to nominate their fathers for one of five trips of a lifetime. The site featured targeted gift advice and social media integration.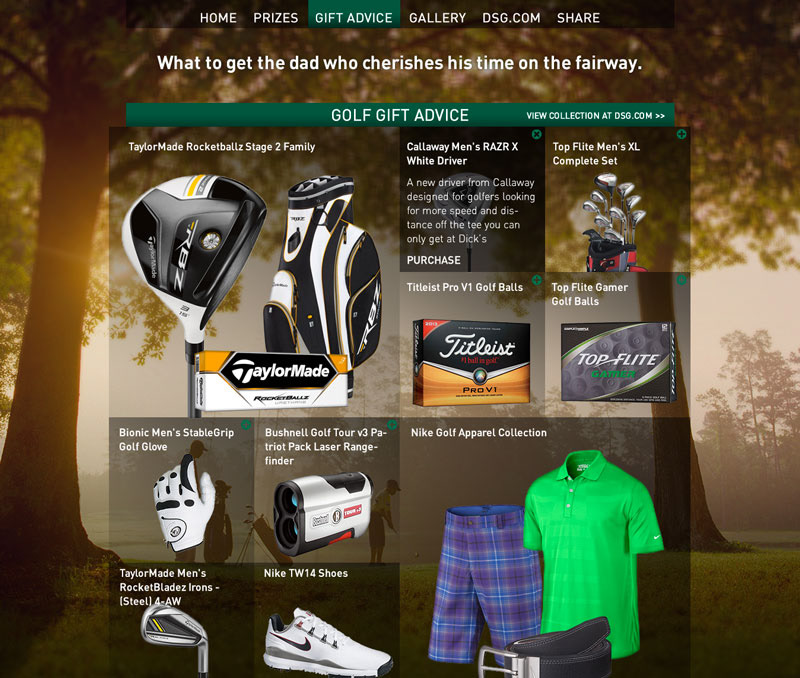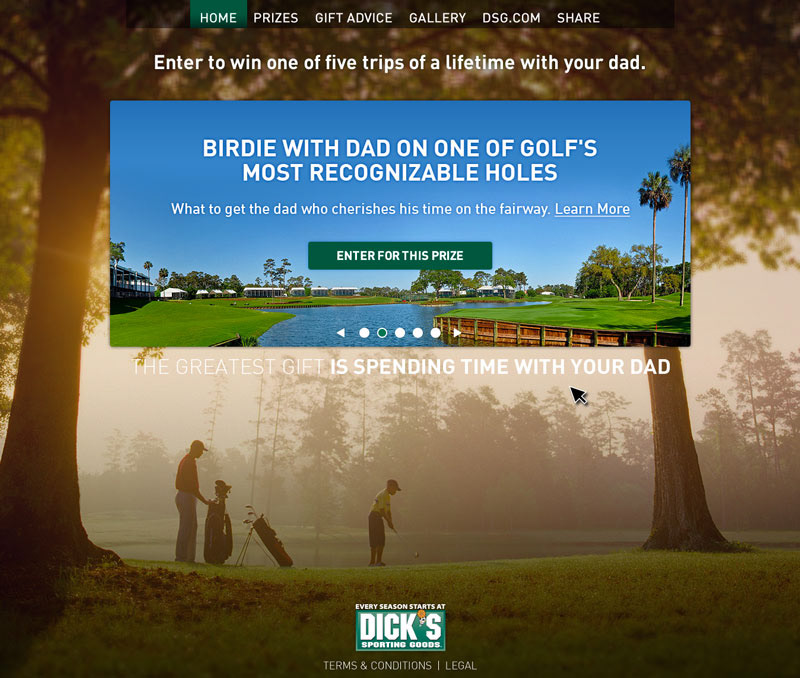 Client: 
Hess

Project: 
Small Business Services Website
I designed a website for Hess small business customers to shop for energy services and learn strategies for saving money on utilities.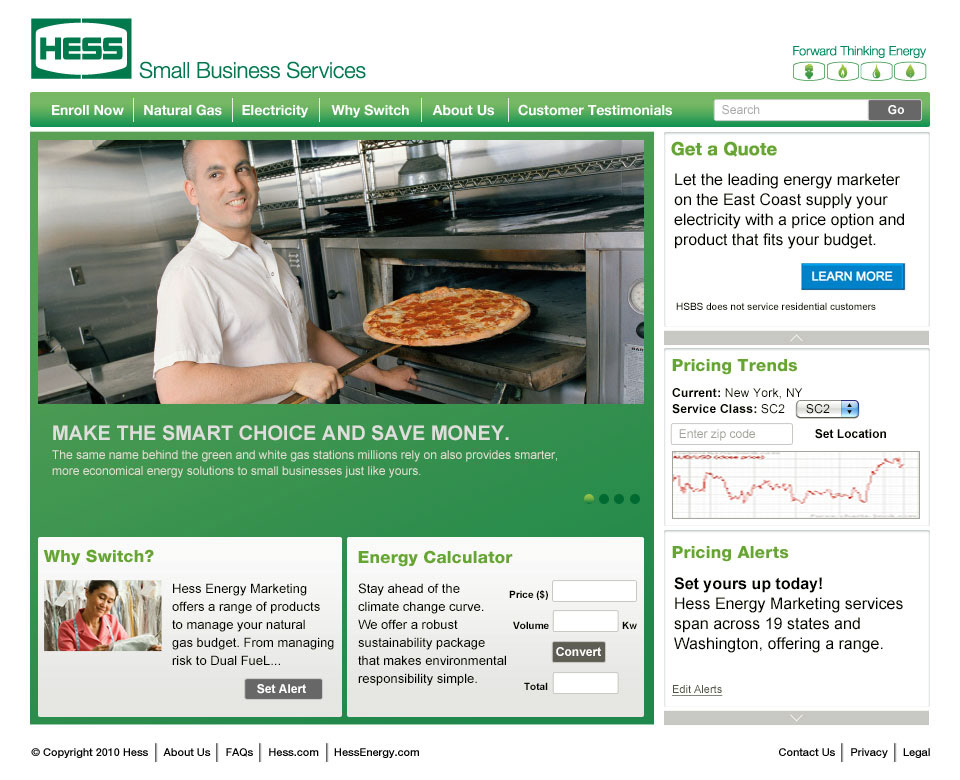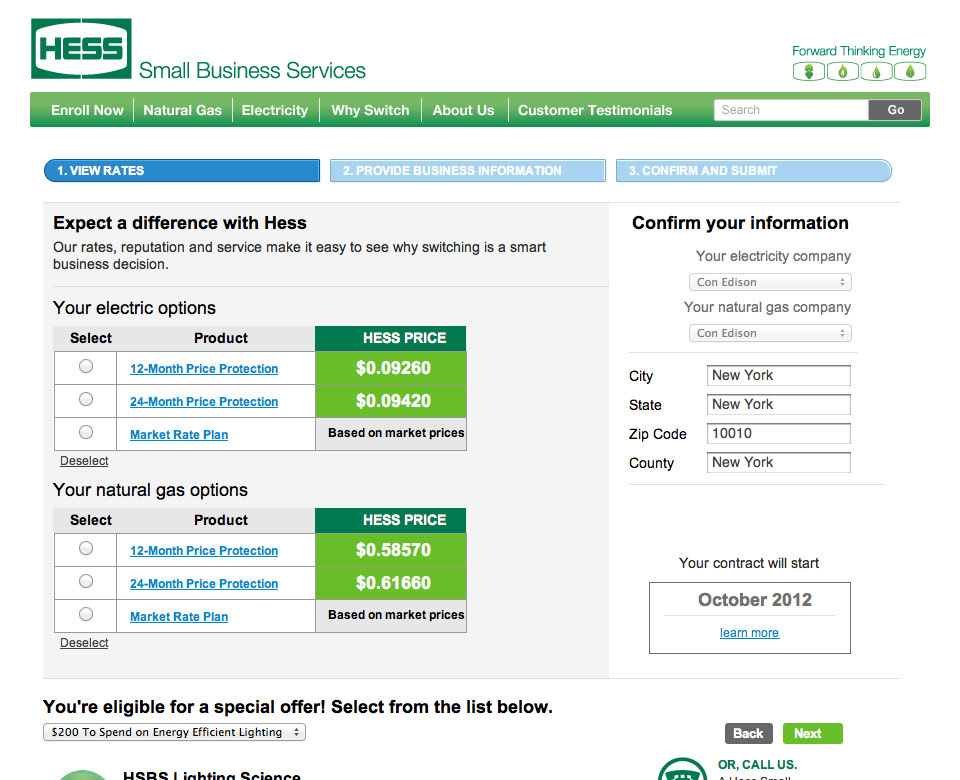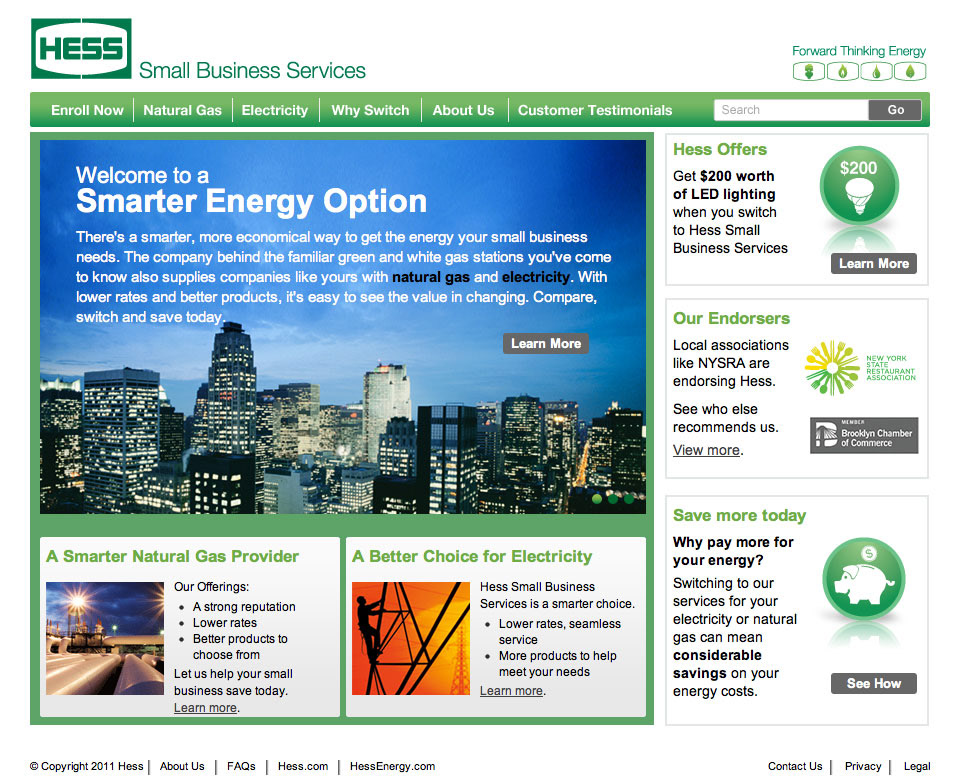 Client: 
The History Channel
Project: 
Top Gear Digital Press Kit
I designed a digital press kit so entertainment marketers could download still images, video and text content to advertise the American version of Top Gear.